Hui Ka Yan was once one of China's richest and most influential titans, bridging business and high-level politics.
These days, the China Evergrande Group chairman's fortune is considerably diminished. Once the second-richest person in Asia with a fortune of $US42 billion ($61 billion), his net worth has dropped 93 per cent to about $US3 billion according to the Bloomberg Billionaires Index.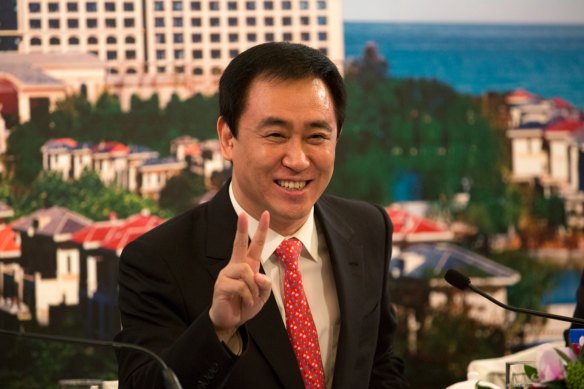 Hui is also finding himself increasingly isolated politically, with the latest signal coming from the Chinese People's Political Consultative Conference, an elite group comprising government officials and the biggest names in business.
Hui had been part of the political advisory body since 2008 and of its elite 300-member standing committee since 2013, but he was told not to attend the annual convention last year as his property empire became the biggest casualty of the nation's credit crunch. Now he's not even included on the latest list of those who'll form the CPPCC for the next five years, which was released on Wednesday.
Evergrande didn't immediately reply to a request for comment.
While his exclusion is striking given the position he once held, Hui has company. Shimao Group Holdings Ltd.'s Hui Wing Mau, Guangzhou R&F Properties Co. co-founder Zhang Li and Hoi Kin Hong of Powerlong Real Estate Holdings are among the property magnates no longer part of the CPPCC.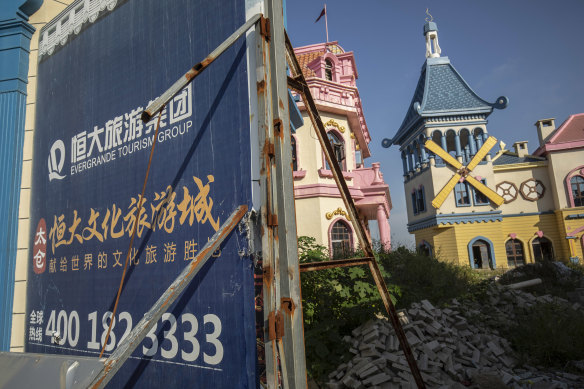 The move reflects China's shifting attitude toward developers, many of whom have fallen from grace amid a years-long real estate crisis that threatens the broader economy. The new CPPCC members will head to Beijing in March for the group's 14th National Committee to discuss everything from political and social issues to new laws and the nation's growth.
"The CPPCC role is like an honorary reward that China gives to faithful business people to make contributions to the country," said Willy Lam, an adjunct professor at the Chinese University of Hong Kong who has authored several books about Chinese politics. "It's not surprising at all that property tycoons like Hui, who created trouble in the property sector with their over-leveraging, are out of the list."
Still, Hui — a Communist Party member for more than three decades — is the most high-profile developer to feel the squeeze. His valuation on Bloomberg's wealth list has tumbled with the latest drop a reflection of money Evergrande said its founder injected into the developer and demands from creditors. One group has demanded he put in at least $US2 billion of his personal wealth.
Evergrande first defaulted on dollar bonds in 2021 and has more than $US16 billion of outstanding dollar notes. After missing several self-imposed deadlines to deliver a preliminary restructuring blueprint, it proposed a restructuring plan this week with two options, people familiar with the matter said. Its shares have been suspended for almost a year after the company failed to report 2021 results, and PwC resigned as its auditor on Monday.
Loading
Shimao, also a defaulter, has had its stock suspended since last March. R&F's Zhang was arrested in London last month on US bribery charges and is currently confined to his five-bedroom penthouse apartment after posting a record $US16 million bail. Powerlong, another casualty of the crisis, has lost more than 80% of its value from a 2021 peak.
President Xi Jinping's "common prosperity" drive to redistribute wealth has led to crackdowns in several industries. For the real estate sector, the imposition of a strict "three red lines" policy to curb debt has exacerbated a crisis that's affecting banks, trust firms and millions of homeowners.
China's five richest property tycoons lost about $US65 billion combined in the past two years, Bloomberg's wealth index shows.
Bloomberg
The Business Briefing newsletter delivers major stories, exclusive coverage and expert opinion. Sign up to get it every weekday morning.