A major cotton operation in New South Wales says it is producing the world's first verified, carbon-positive cotton which global companies with sustainable sourcing targets will pay up to an extra $60 a bale.
Key points:
Cotton growers David and Danielle Statham receive a premium for their carbon-positive cotton
The cotton is digitally tracked with implanted rare earth pigment technology
Their cotton gin runs on solar, and an ammonia and green hydrogen plant will replace fossil fuels
To guard against substitution at overseas spinning mills, the raw cotton is impregnated with pigments before it leaves Australia like those used to verify paper money and passports.
"Our cotton can be digitally and physically tracked anywhere in the world so we can guarantee our customers they're getting the 'climate smart' cotton they paid for," cotton grower Danielle Statham said.
The former fashion designer and milliner has had sales inquiries from companies such as PVH Corp, which owns brands including Calvin Klein and Tommy Hilfiger.
Mrs Statham and husband David own Keytah, a 65,000-hectare property at Moree.
It produces about 80,000 bales of cotton a year, but Mrs Statham was frustrated they could not track it once it was exported.
Five years ago she heard about British inventor Paul Stenning, who after working in anti-counterfeiting with paper currency was applying his invisible rare earth pigment technology to cotton.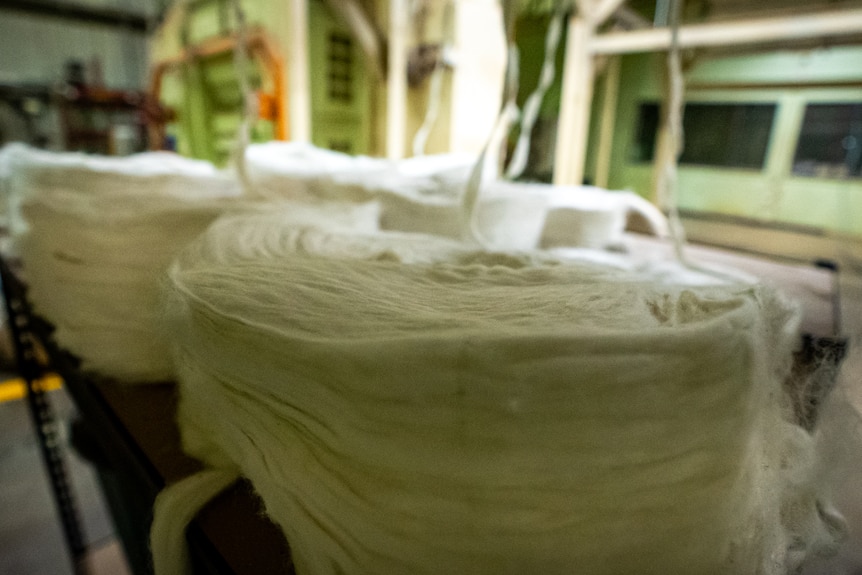 "I still remember the day I went to David in the office and said 'I've found something, and I have to go to Germany and see this guy'," Mrs Statham said.
"We've commercialised that product for him [with new company FibreTrace] and he's still with us in research and development."
The luminescent pigment embedded in the cotton can not be seen by the naked eye but can be detected by a handheld bluetooth reader.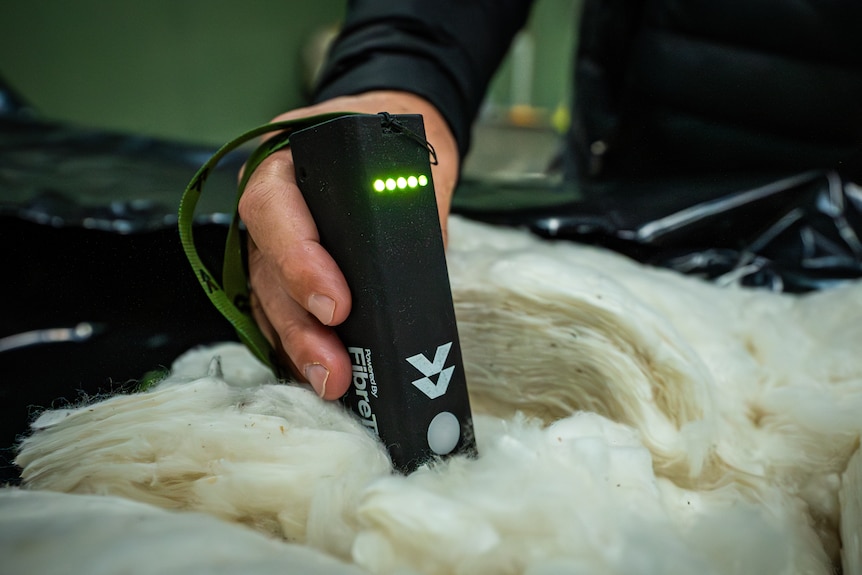 "This cotton has a passport and every stage that this bale moves through we'll know in real time where it is," FibreTrace chief executive Shannon Mercer said.
"In the spinning process, if they mix that with different cottons we can actually tell there's been a reduction in that density and can notify the brand there's actually been some blending — authorised or unauthorised."
Rewards for carbon-positive status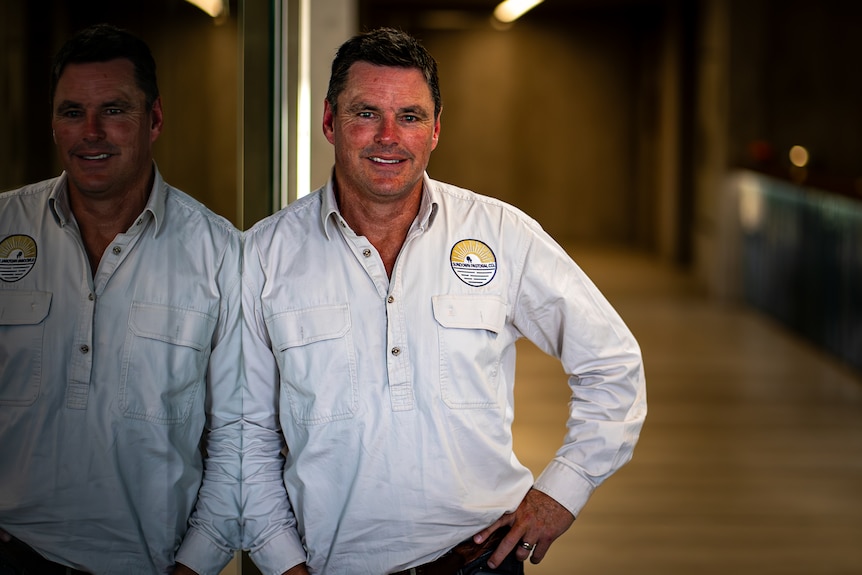 The Stathams, who sell their cotton under their brand Good Earth Cotton, said the market was already rewarding them for being carbon-positive.
"Subject to supply and demand we're seeing a range anywhere from $20 to $60 a bale extra," Mr Statham said.
By adopting regenerative farming and zero till practices to preserve soil moisture, the Stathams said they achieved carbon-positive status almost by accident, as those practices were incidentally increasing soil carbon levels.
"For the last 20 years we've tested every field every second year," Mr Statham said.
Carbon offsets not for sale
The couple is not selling the carbon credits, opting to "inset" them, which means using them to offset their on-farm emissions.
"The European Union's leading it," Mr Statham said.
"We're getting customers from all around the world wanting to come here to understand what we do [by pulling] those carbon credits we create on this farm through the supply chain and into their balance sheet."
To avoid accusations of greenwashing, customers want third-party proof of the Statham's claims, so they employ a British satellite carbon measuring company and a Brisbane carbon advice and verification business.
The couple owns 50 per cent of the nearby Wathagar gin where cotton seed is removed from cotton fibre prior to export.
The gin no longer has an electricity bill nudging $1 million a year as it is being powered by the 9 megawatt solar farm next door.
Two more solar farms are planned for the site.
"The plant can power the cotton gin and still export 3.3MW to the grid, it's like having your own private power station," solar installer Sam Tapscott said.
To further reduce the property's carbon footprint the Stathams and a green energy company received a grant of nearly $36 million from the New South Wales government to build an ammonia and green hydrogen plant next to the gin.
Due for completion by June 2025, it will produce low-emission replacements for two of the farm's biggest emission sources, diesel and fertiliser.
"It will be a showcase for what other valleys can do, not just Moree, but the eastern seaboard of Australia," Mr Statham said.
"We can produce our own fuel and fertiliser, and control our own destiny."
Watch this story on ABC TV's Landline at 12:30pm on Sunday or on  iview.
Stories from farms and country towns across Australia, delivered each Friday.