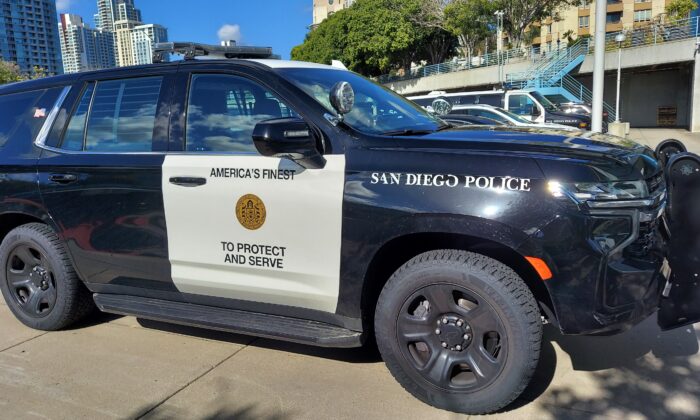 A San Diego Police Department vehicle in San Diego, Calif., on Jan. 19, 2023. (Mark Mathews/The Epoch Times)
SAN DIEGO—A man armed with a handgun robbed a Bay Terraces-area recycling center Jan. 30, authorities said.
The thief grabbed an employee outside the business in the 3000 block of Alta View Drive shortly before 11 a.m., pulled him inside, and demanded money, according to the San Diego Police Department.
After the victim handed over an undisclosed amount of cash, the robber fled on foot, Officer Sarah Foster said.
Police detained a possible suspect nearby for questioning, Foster said.