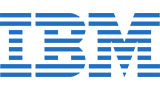 Una suite di funzionalità di pianificazione, budgeting, reporting, previsione e dashboard di business intelligence che offre in un'unica vista le soluzioni di più vendor, così da abbattere i silos e potenziare la produttività
di Alberto Falchi pubblicata il 03 Novembre 2022, alle 18:01 nel canale Cloud
Da IBM arriva IBM Business Analytics Enterprise, una nuova suite per la pianificazione, la gestione del budget, la reportistica e, in generale, la business intelligence (BI). La sua peculiarità è che oltre a offrire numerosi strumenti può integrarsi con altre soluzioni di BI di altri produttori, così da abbattare i silos di dati e rendere le informazioni facilmente accessibili a tutte le figure aziendali. 
La nuova piattaforma fa leva sulle funzionalità di IA di Watson e include IBM Planning Analytics with Watson, IBM Cognos Analytics with Watson e il più recente IBM Analytics Content Hub, uno strumento per semplificare l'accesso agli analytics acquisiti da soluzioni di differenti produttori.
IBM Analytics Content Hub: tutti i dati di business intelligence in un unico cruscotto
Come anticipato, la funzionalità principale di IBM Business Analytics Enterprise è rappresentata da IBM Analytics Content Hub, strumento che non solo prende i dati da differenti soluzioni di business intelligence e li rende disponibili tramite un'unico pannello di controllo ma che include un sistema di suggerimento intelligente. Grazie agli algoritmi di IA, infatti, è in grado di suggerire agli utenti i contenuti più utili in relazione al loro ruolo in azienda, guidando e supportando il processo decisionale. 
Il motivo per cui è stata sviluppata questa soluzione è che tendenzialmente i differenti reparti di un'azienda utilizzano differenti strumenti di analisi e di intelligence, cosa che complica le procedure. Si rischia di avere dati duplicati, non aggiornati o poco coerenti, andando così a minare la produttività. Poter fare affidamento su una sola dashboard riduce le possibilità di errore e semplifica l'accesso e la condivisione delle informazioni fra tutte le funzioni aziendali. 
"Oggi le aziende stanno cercando di diventare più che mai orientate ai dati, mentre affrontano gli imprevisti legati alle interruzioni della supply chain, alla carenza di manodopera e di competenze e ai cambiamenti normativi", spiega Dinesh Nirmal, General Manager of Data, AI and Automation di IBM. "Ma per essere veramente data-driven, le organizzazioni devono essere in grado di fornire ai loro diversi team un accesso più completo agli strumenti di analisi e un quadro più ampio dei loro dati aziendali, senza mettere a rischio i loro programmi di conformità, sicurezza o privacy. IBM Business Analytics Enterprise offre un modo per riunire gli strumenti di analisi in un'unica vista, indipendentemente dal vendor o da dove risiedono i dati".
Le funzionalità di IBM Business Analytics Enterprise
IBM Cognos Analytics with Watson è da tempo presente nel portfolio di soluzioni della multinazionale ma recentemente è stata aggiornata con nuove funzionalità di integrazione. Potenziate anche le previsioni grazie alla possibilità di tenere conto di ulteriori fattori e periodi temporali nell'analisi dei trend. A tutti gli effetti un co-pilota (così lo definisce IBM).
Fra gli utenti di Cognos Analytics with Watson c'è ALG Gruppe, un'importante azienda tedesca attiva nel settore della finanza e delle assicurazioni che conta migliaia di dipendenti, la maggior parte dei quali non hanno competenze di data science e che quindi si affidano alla piattaforma di IBM a supporto dei processi decisionali. 
"Utilizziamo IBM Cognos Analytics con Watson da oltre dieci anni per supportare il processo decisionale nella nostra azienda. Lo usiamo spesso in combinazione con altri strumenti di business intelligence ma  questi strumenti sono sempre scollegati tra loro e lavorano su fonti dati separate", ha dichiarato Bernd Oerthle, Head of Analytics Reporting and InfrastructureName, Title di ALH Gruppe. "Con il nuovo IBM Analytics Content Hub, possiamo collegare gli stakeholder interni a più soluzioni di BI diverse per un facile accesso ai dati self-service, consentendo un migliore supporto ai nostri clienti finali".
IBM Planning Analytics with Watson, invece, è sviluppata per supportare i processi di pianificazione del business, abbattendo i silos e garantendo previsioni più accurate lungo tutta l'intera catena del valore. Può essere utilizzata in cloud o installata on-premise ed entro la fine dall'anno sarà disponibile anche su AWS, in modalità as-a-Service.