Navigation for News Categories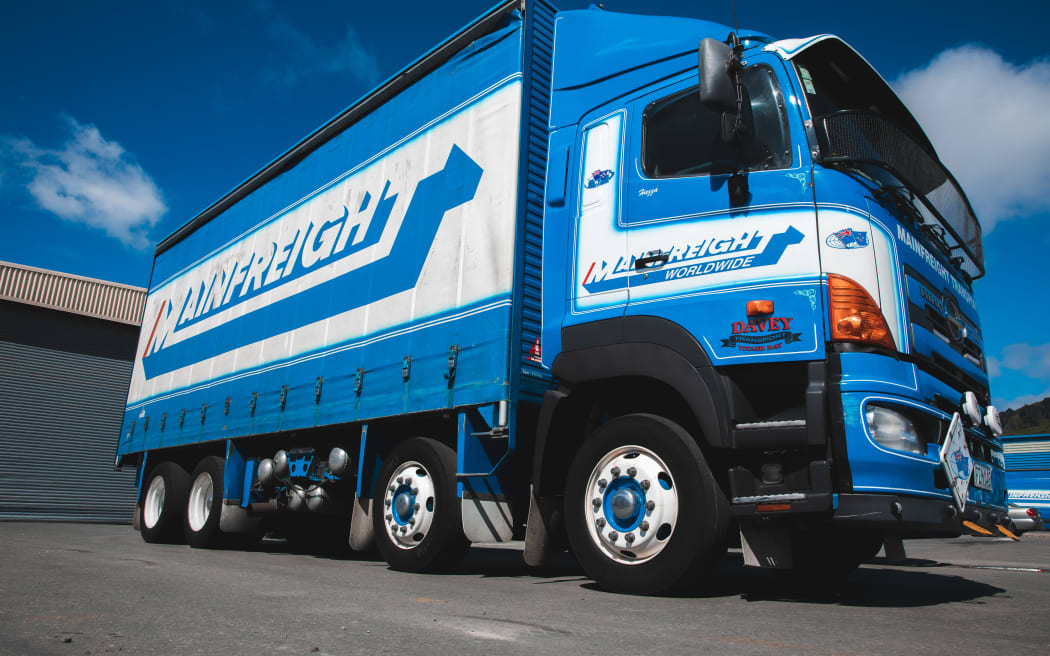 Photo: RNZ / Samuel Rillstone
Global logistics business Mainfreight's first half profit is up two-thirds on the year earlier, with all three division and five regions contributing significantly.
Key numbers for the six months ended September compared with a year ago:
Net profit $217.0m vs $130.8m
Revenue $3.00b vs $2.27b
Net profit before tax $301.7m vs $182.00m
Adjusted for foreign exchange, revenue up 26.3 percent, profit before tax up 57.8 percent, and net profit up 57.7 percent.
Interim/final dividend 85.0 cents a share vs 55cps
The company said the result was in line with expectations, with revenue levels up 2 percent and profit before tax up 11 percent in the first five weeks of October and into November.
"We do expect a moderation in our air & ocean performance as international seafreight rates decline, albeit we continue to develop our capability including added value services and growth across a variety of trade lanes around our network," the company's market update stated.
"Investment in our network expansion and intensification continues which will see a further increase in capital expenditure and lease commitments over the next 18 months – such is our confidence in the potential growth opportunities available."
Divisional Performance (figures in local currencies)
New Zealand (NZ$)
Revenue $644.60 million up $146.15 million or 29 percent
Profit before tax $ 74.46 million Up $26.39 million or 55 percent
Australia (A$):
Revenue A$697.37 million up A$172.33 million or 33 percent
Profit before tax A$ 63.22 million up A$18.70 million or 42 percent
Europe (Euro €):
Revenue €326.99 million up €66.56 million or 26 percent
Profit before tax € 23.47 million up €10.91 million or 87 percent
Asia (US$):
Revenue US$100.49 million down US$9.87 million or 9 percent
Profit before tax US$15.91 million up US$4.41 million or 38 percent
The Americas (US$):
Revenue US$562.84 million up US$121.45 million or 28 percent
Profit before tax US$59.09 million up US$24.26 million or 70 percent
"We continue to be confident of trading conditions for the remainder of the financial year, albeit cognisant of economic headwinds and declining sea freight rates and volumes leading into the New Year," it said, adding it would continue to invest in network infrastructure for the long term, across all regions.
It expected to release a trading update at the beginning of February.