Global ocean exploration nonprofit OceanX and Black in Marine Science announced this week they have expanded their partnership to better understand the oceans.
Experts from both organizations will collaborate to develop scientific research as well as launch joint media and social campaigns and co-develop media projects that highlight this research and elevate Black voices in the field of marine science.
The partnership will increase opportunities for Black scientists to push the boundaries of marine science and evolve their independent research through access to the technological capabilities of OceanX's marine vessel, OceanXplorer.
The partnership builds on the Young Explorers Program, a previous collaboration between OceanX and BIMS, which offers hands-on, immersive instruction to college students, particularly from Historically Black Colleges and Universities (HBCUs), pursuing a degree in related scientific fields.
As part of the collaboration, BIMS founder and CEO Dr. Tiara Moore along with several fellow Black in Marine Science community members took over OceanX's TikTok and Instagram accounts on Tuesday, November 29, in celebration of #BlackinMarineScienceWeek.
During the takeover, Moore highlighted the work of her organization, the scientists that form the community as well as more exciting stories to amplify Black voices in the field and inspire the next generation of Black scientific leaders.
Moore said:
"OceanX has demonstrated a shared commitment to lift up Black voices and provide opportunities for diverse youth in fields related to marine science. I am excited to develop new, exciting research projects together and to bring our findings to the world through OceanX's considerable media reach."
And Vincent Pieribone, co-CEO and chief science officer at OceanX, added:
"The extraordinary scientists from the Black in Marine Science community have made significant contributions to OceanX's goal of creating deeper knowledge of and passion for the oceans. Through our continued work together we will push the boundaries of scientific ocean knowledge and support scientists in the community to expand their work using the world-class technological and research capabilities of OceanX's research and media vessel, OceanXplorer."
Learn more about OceanX here and Black in Marine Science here.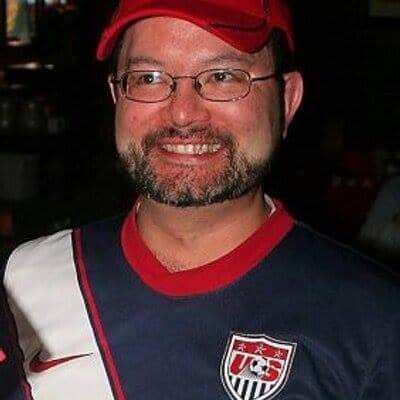 John Lianghttps://www.deeperblue.com/
John Liang is the News Editor at DeeperBlue.com. He first got the diving bug while in High School in Cairo, Egypt, where he earned his PADI Open Water Diver certification in the Red Sea off the Sinai Peninsula. Since then, John has dived in a volcanic lake in Guatemala, among white-tipped sharks off the Pacific Coast of Costa Rica, and other places including a pool in Las Vegas helping to break the world record for the largest underwater press conference.