The history of NASCAR is a patchwork of characters. Some cheered, some booed, but all essential to the tapestry of the sport. Jeff Gordon, a four-time NASCAR Cup champion, recently found himself in the midst of a heated exchange of words. And it didn't go unnoticed. His comments about Denny Hamlin's approach to the sport ignited a debate. However, it was Dale Earnhardt Jr's friend who exposed an intriguing twist in the tale.
America's Favorite Video Today
It all began with Jeff Gordon expressing his concerns about Denny Hamlin's off-track behavior. Gordon's concerns centered around Hamlin's approach, which he deemed too controversial for his liking. The former champion voiced his preference for drivers to build a fan base through on-track success and their authentic selves, avoiding controversy.
However, in a recent episode of Dirty Mo Live, Dale Jr's long-time friend and his podcast co-host, Mike Davis, exposed the hypocrisy behind Gordon's comments.
ADVERTISEMENT
Article continues below this ad
Mike Davis reminds Gordon of a time when he was the bad guy in NASCAR
During the show, the hosts were discussing Gordon's remarks on Denny Hamlin. Travis Rockhold revealed that Hamlin might be getting booed on Sundays, but that doesn't necessarily mean he's gaining more haters. On the contrary, he believes that Hamlin is gaining more fans. And that's when the conversation around Hendrick Motorsports began.
"I think he's gaining a lot of fans too, I don't know if he's gaining more haters," Rockhold pointed out. "I think the haters are just being louder… he's actually gaining more fans because he's telling people to either boo or cheer loud. Those Boos are louder, but it's not like there's a lot more."
17.1k readers Last 30 min
To this, Andrew Kurland promptly added, "With Hendrik [Motorsports], they've never really known the role of the bad guy, you know." But Mike Davis was quick to step in with a disagreeing tone, saying, "I don't know if that's true."
"At least the modern-day Hendrick that I've known," Kurland quickly added.
This prompted Mike Davis to unveil a fascinating chapter from the past. He recounted the time when both Jeff Gordon and the legendary Dale Earnhardt shared the same space at Dale Earnhardt Inc. (DEI). Surprisingly, it was Gordon, not Earnhardt, who often found himself in the role of the 'bad guy.'
Mike Davis remarked, "Yeah, that's fair, but when Dale Jr was at DEI. Jeff Gordon and Dale Earnhardt, who do you think was the bad guy? I know who the man in black was. But I think that Jeff Gordon got booed. Dale Earnhardt got cheered. And then they made a business of it."
Watch This Story | Samantha Busch Expresses Surprise at Fans Reaction to Denny Hamlin's Win Over Kyle Busch
It was only a matter of time before Denny Hamlin chose to respond to Gordon's comments. And he did just that in a recent episode of his podcast.
Denny Hamlin takes down Jeff Gordon with his brutal comments
Denny Hamlin, never one to shy away from expressing his opinions, couldn't let Gordon's comments slide. On his podcast, "Actions Detrimental," Hamlin responded with a mix of surprise and sarcasm. The comments from Gordon had left a sour taste in the Joe Gibbs Racing driver's mouth.
Upon learning what Gordon had said about him, Hamlin quipped, "I mean, Jeff Gordon said that? That is 'How to stunt NASCAR Growth 101,' is say, 'Ah, that's too controversial for us.'… Well, thank God I don't drive for him."
ADVERTISEMENT
Article continues below this ad
Hamlin questioned Gordon's notion of distractions and defended his approach. He asserted, "What is a distraction? That I'm getting booed? I go in Monday and I'm a professional because that's what professionals do. They go into a meeting and act professional. I think he's been to one too many Burning Mans."
In the end, Hamlin took pride in his team, Joe Gibbs Racing, and how he runs his own team, 23XI Racing. He vehemently disagreed with Gordon's perspective, stating, "That's his opinion. He's allowed to have that opinion, but I certainly think that is the absolute wrong way to go if you want star power in this sport. You're not going to find anyone that agrees with what he's saying."
ADVERTISEMENT
Article continues below this ad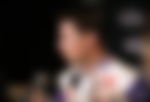 "Who Gives a F**k About That" – Denny Hamlin Livid After NASCAR's Unfathomable
Change Garners More Hate
The exchange of words between Jeff Gordon and Denny Hamlin serves as a reminder that in NASCAR, opinions can be as impactful as the sound of engines on race day. What are your thoughts on the matter? Do you think Denny Hamlin is too controversial for his own good? Or he's just got the courage to say stuff no one else would say? Let us know in the comments.
Providing feedback will help us make your experience better.
Enjoyed Your Read? Let us know how likely you are to recommend EssentiallySports to your friends!